P2 Parking Business
Up to 30% discount if you pay online!
Offer dedicated to those who pay for their parking on-line (excluding Telepass).
Book your park!
Select your dates and times and discover our best rates!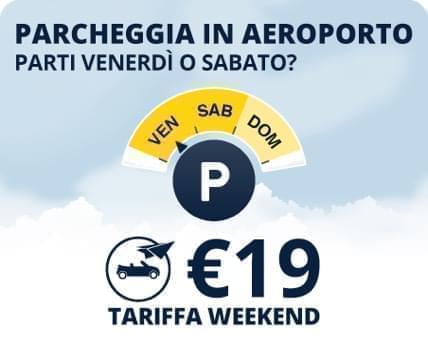 Departing on Friday or Saturday? Park at the airport.
Covered
Reserved - Show more
In front of the terminal
1 min. walk
Telepass enabled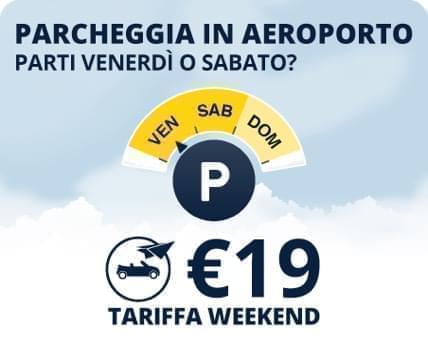 Online purchase is possible only up to 24 hours from the start of the stopover.
Park at the Airport and save money with our special Weekend Rate!
Valid throughout the year, in parkings P1, P2, P3 of Bologna G. Marconi Airport, except for August, for parkings starting on the Friday and ending not later than 24.00 on the Sunday. In case of longer parkings, for every additional day the standard fare will apply.
For stays that include two or more consecutive weekends, the weekend - rate will only apply to the first weekend. This offer cannot be combined with other discounts or promotional rates.
Please remember that, in order to take advantage of the 'Weekend Rate', you need to place your QR code under the column reader at the time of the entry into the booked car park.
Book your park!
Select your dates and times and discover our best rates!


Booking is not allowed less than 24 hours before your entry time
Length of stay
Standard fare
1st day

€ 5,00 up to 1 hour
€ 10,00 up to 2 hours
€ 16,00 up to 24 hours

From 2nd day on
Recommended
Up to 4 hours - For those driving you in or picking you up
Up to 4 days - For your work trip, and your week-end
5 days or more - For your holiday
Maximum height limit allowed

Rates for motorbikes
€ 5 per day/fraction thereof for motorbikes parked in reserved places. As to how to access, please refer to our staff.
Conventions
Services
Show more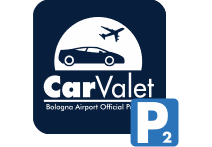 Show more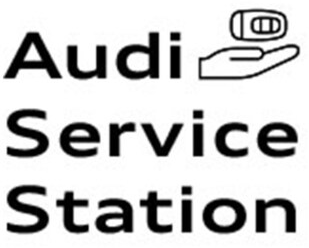 Show more
Documents
Parking Map
PDF, 800 Kb
Terms and conditions
PDF, 7,5 Mb
Privacy Policy - Video surveillance
PDF, 110 Kb
Find out about the other official parking options