Quality, convenience and security
Do you know what happens to your car whenever you don't leave it in one of our parkings?
---
Closer, Cheaper, Safer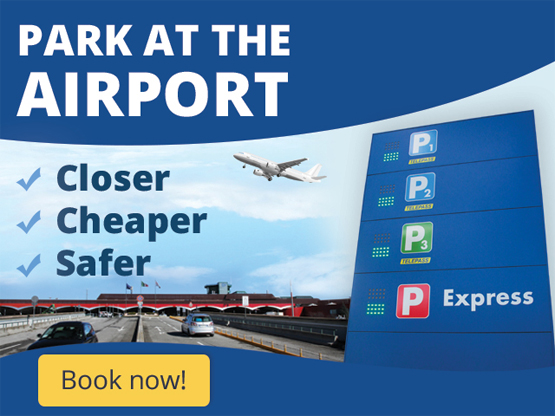 ---
With us, you can have peace of mind three time over

---
Park at the Airport and save money with our special Weekend Rate*!
*Valid from Friday to Sunday (until midnight) all year round, excluded the month of August at the car parks P1, P2 and P3 of Bologna Airport. In the case of a longer stay, for each additional day will be charged the standard rate.
For stays that include two or more consecutive weekends, the weekend - rate will only apply to the first weekend. This offer cannot be combined with other discounts or promotional rates.
Please remember that, in order to take advantage of the 'Weekend Rate', in case of access through QR Code, you need to place your QR code under the column reader at the time of the entry into the booked car park. If during your booking you have opted for the entry with a Telepass device (inserting the number of your device into the booking form), the entry into the parking must follow this procedure: slow down until you stop completely for your booking to be recognised and for the bar to lift up.