Ducati Store at the airport
First Floor - Boarding Area

In the Schengen boarding area, after the walk-through shopping area, once you have reached gate 9, you will come across the brand new Ducati store.
The fans will be welcomed by the latest product by the Ducati brand.
But Ducati is not only bikes: it is passion for the beautiful things, for the refined technique, for the care of the details.
In the motorbikes as well as the clothing field: from the design elegance to the accurate materials choice and highest quality of the finishings.
T-shirts, sweaters, shirts, trousers, accessories and above all jackets are distinguished by refined trims and exclusive details clearly inspired by the bikers' world.
And for model collectors: legendary 'pieces' from the Bolognese firm, bikes that made the two-wheeler history, images linked with the Ducati history, vehicles and champions, enterprises and records, yesterday's and today's competitions.
Ducati staff are waiting for you!!!
Cars & Motorbikes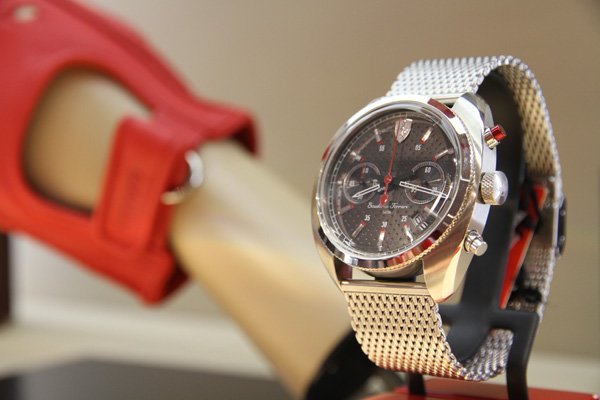 Ferrari Store
First Floor
Show more →